SMART AUTOMATION FOR FASTER
TITLE SEARCH AND EXAMINATION
SMART AUTOMATION FOR FASTER
TITLE SEARCH AND EXAMINATION
SMART AUTOMATION DELIVERS
BETTER TITLE PRODUCTION
For title professionals, NextAce automation gets orders identified, pre-examined, and ready to complete in as little as 3-5 minutes. This allows you to route up to 80% of orders for expedited processing in under ten minutes. This creates a faster, more efficient workflow and leaves your most skilled talent focused on orders that require their expertise. Layers of added efficiency eliminate manual, repetitive tasks.
In a rapidly evolving industry, we help our partners deliver a modern closing experience that is fast, accurate, and customer-centric. As a patented solution built by and for the title industry, we combine the rigor and due diligence of traditional examination with the speed and efficiency of smart automation.
WORK WITH THE LEADER IN TITLE PRODUCTION
$450+
Million in Industry
Savings Since 2003
3
Minutes Average for
Pre-examined
package
2,762
Counties have
Processed Orders
19
Million Orders
Processed and
Growing
WHAT CAN AUTOMATION DO FOR YOU?
SPEED
Deliver the quickest turn times through strategic automation
SAVINGS
Cut operating expenses by increasing efficiency
QUALITY
Sophisticated pre-examination search plus better Exam tools drives quality workflows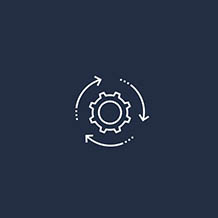 CONSISTENCY
Have your business rules and guidelines applied consistently, every time
WHAT CAN AUTOMATION DO FOR YOU?
SPEED
Deliver the quickest
turn times through
strategic automation
SAVINGS
Cut operating expenses
by increasing efficiency
QUALITY
Sophisticated pre-examination
search plus better
Exam tools drives
quality workflows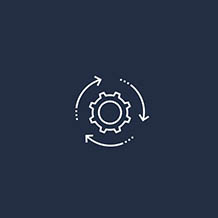 CONSISTENCY
Have your business rules
and guidelines applied
consistently, every time
PROUDLY SERVING INDUSTRY LEADERS
EXPERIENCE YOU CAN TRUST
PROVEN RESULTS FROM TOP PRODUCERS
"Changing from a manual process to automation saved hours of staff resources looking up codes and typing. And, with documents automatically posted to our production system, NextAce keeps our operation in audit compliance."
"Working with a reliable and fast platform is important. More importantly, while the system is reliable and fast, it provides accurate results and accuracy trumps everything."
"Using TitleEdge allows the Northern California Regional Title Group to produce up to 11,000 orders per month with just four people performing the search and locate functions, instead of ten."